Drake's ties and pocket squares are famous for their stunning designs and great quality. Today the brand also offers a wide range of other accessories as well as shirts and knitwear. Of course, I always wanted to learn more about ties and pocket squares design processes, that's why I was very happy when Mr. Michael Hill, the Creative Director of Drake's, has agreed to give me the interview. As you probably know, in 2010 Michael Drake, the founder of Drake's, retired, and since then Michael Hill has been leading the design team of the brand.
Mr. Hill, how do you think – can we say that Drake's ties and pocket squares designs are typical English ones? Probably, Asian motifs, for example, don't allow us to say «it's typical English», but I doubt that Italians would ever design pocket squares with Asian motifs in the way you do…
As with so much design it can often be a question of appropriation and reinterpretation into something that is eventually considered to be English, despite the roots originating elsewhere. I like to think our eyes are open and our minds stimulated by the many fascinating cultural references that surround us. The English printers and weavers have had a long history of being influenced by Asia, indeed just as Savile Row has influenced 'Neapolitan' tailoring.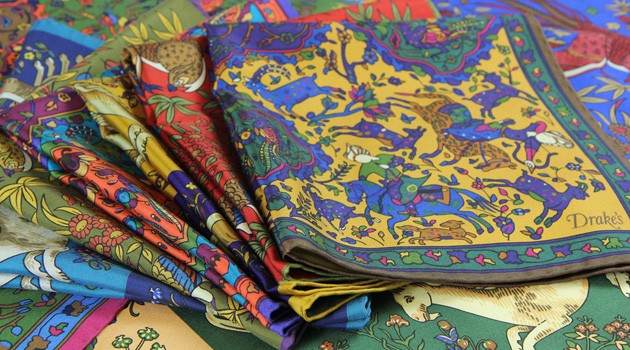 How would you describe the difference between ties designed by you and ties designed by Michael Drake?
I would hope there's a a great deal of continuity there. The first Drake's ties were produced in my father's factory where I spent quite a bit of time growing up, and I worked very closely with Michael Drake for eight years before taking over. My aim is to put something together that is both fresh as well as being very Drake's. While we've always adhered to time honoured standards of craftsmanship we've also always looked forward. Our collections must be made properly but also be relevant.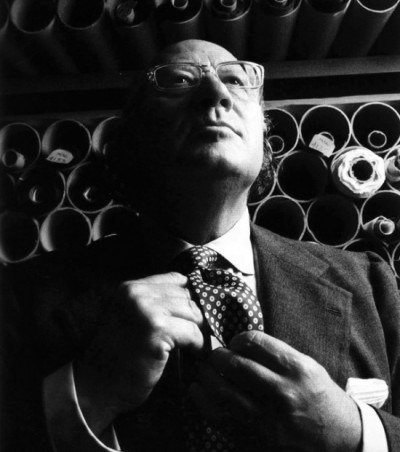 Your pocket square designs are so unique and impressive — it's very hard to find something similar at other brands. Where does your inspiration come from? Maybe, from some historical archives?
Archives as well as our talented team in-house. The process is a lot of fun. From a design point of view the pocket square is something we can be a little more expressive with not least given that the wearer can decide how discrete or flamboyant he wishes to be with it.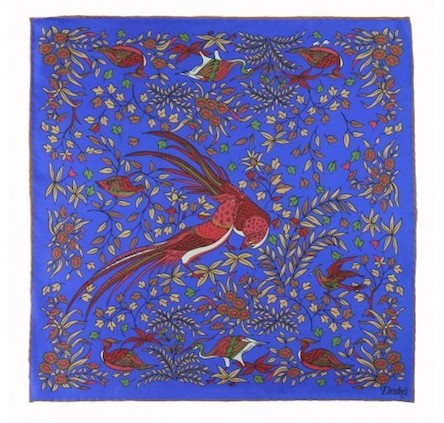 How does the design process of a tie or a pocket square looks like? Does it take much time — to put an idea into life?
Naturally this can vary greatly. It usually happens at the mills where we can work with the yarn and it's colours as well as the design itself and the looms if necessary. It's also easier to find some peace at the mills away from the hubbub of the factory floor.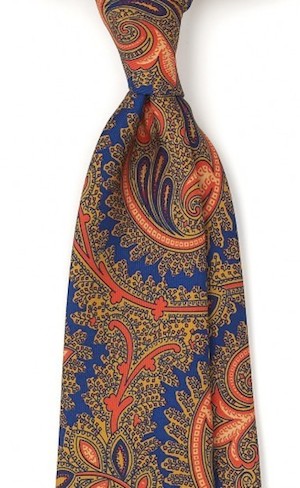 Drake's have recently bought Cleeve of London, and now you offer the nice range of shirts. I've noticed that there are almost no 'bold' design shirts. Do you think a shirt should be simple in terms of design? Do you like designing shirts?
Firstly I hope our commitment to shirts is evident in the fact that we wanted to make our own shirts, in our own factory, in England. We perhaps have a few more flamboyant shirts in the Spring/Summer'16 collection but to me it has never felt right to simply transfer our designs onto shirts. We produce ties and pockets squares we believe in and we wanted to produce shirts that we believe in, and the overall look and sensibility has to work together and essentially be something that we would want to wear ourselves. Finally, with shirts, it's perhaps in general more a case of the cut and make, whereas with ties and pocket squares it's perhaps more a question of textile design.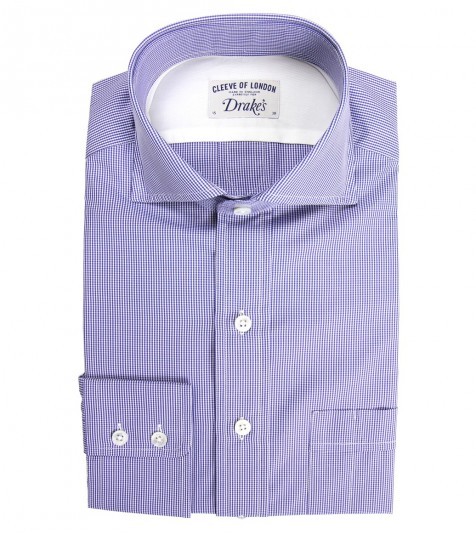 What hand operations, according to your opinion, are essential to make a high-quality tie? Does it need to be completely made by hand?
The hand slipping process is what gives the tie it's three dimensional quality, and essentially it's life. The skill of the hand slipper, built up over years of working with many different qualities, will gauge the appropriate tension to use in order to best celebrate the design and material we're making from. The slip-knot will also absorb the slack in the cloth that may come over the course of the ties life. The tie should be made in the round, rather like a hand made suit, as opposed to a flat listless object that a machine would produce.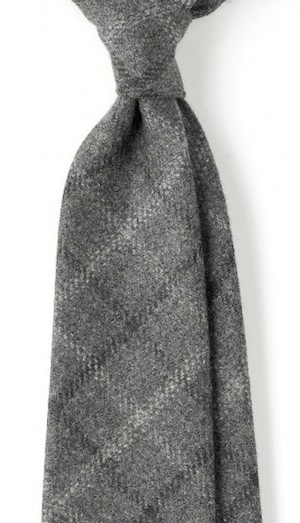 What fabrics do you consider the best choice for ties? What are your favourite patterns?
I enjoy Ancient Madder, Grenadine, Cashmere, Foulards, Repps, fairly small scale jacquards and knits. I tend to go through phases and I feel there's a place for all of them. I appreciate that some like to stick to their one style but I personally enjoy the variety.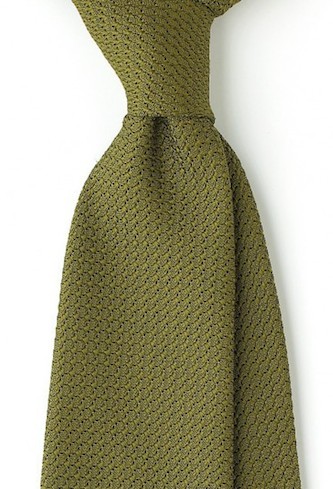 Is there such a thing as an 'essential tie' — a tie which should be in every man's wardrobe? Maybe, there are several essential ties?
I wouldn't like to do without any of the above!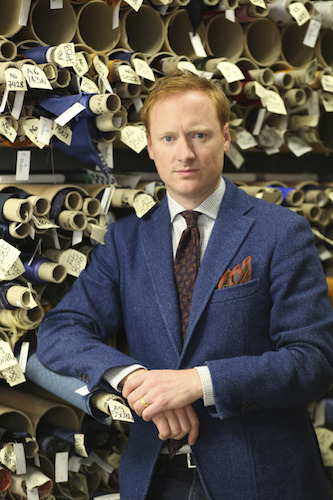 What is you favourite tie knot? Why do you like it more than other knots?
The four-in-hand. Simple and effective.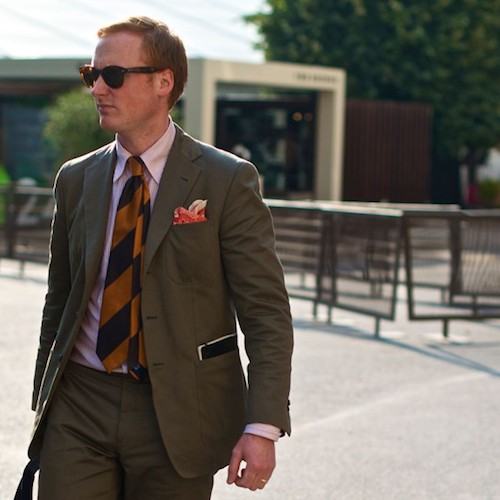 Thank you very much for the interview!
Many thanks, great questions! Hope to meet one day.