Loake produces classic English shoes with great price-quality ratio. Mr. Andrew Loake, the Managing Director at Loake Shoemakers, has kindly agreed to give me the interview. I think it's always interesting to learn new things about shoes and  those who make shoes, so I'm very glad to publish the interview. Here it is.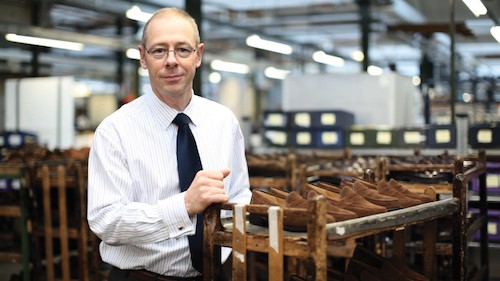 Mr. Loake, you lead the business with a very rich and long history… How do you cope with the challenge – to mantain the quality level and cut costs in a wise way to compete successfully with other brands? Is it difficult — to find the balance between traditions and trends?
There are several questions here, so let's try to cover them all, starting with the history and tradition. Our history is something that we should respect, but we should never become slaves to it. We live in a fast-changing world and anybody who lives too much in their past will soon be forgotten. So, we have to keep an entrepreneurial spirit. We honour the previous generations, but we mustn't fall into the trap of always doing what they did – we should try to do what they would do if they were here today.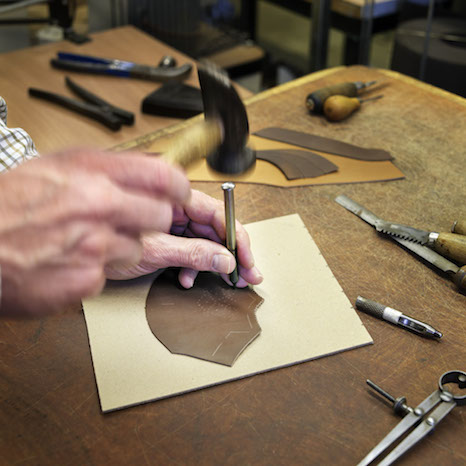 The question of competing with other brands is also an interesting one. The Goodyear welted construction for which we are best known is, by its very nature, an expensive way to make shoes. It's a very good way to make shoes, but we know that, using this construction, we will never make cheap shoes. So we do not try to compete purely on price. Of course we want to control our costs and to give the best value for money that we can, but we are far more interested in making shoes better than we are in making them cheaper. So, rather than compete with other brands, we want to differentiate ourselves.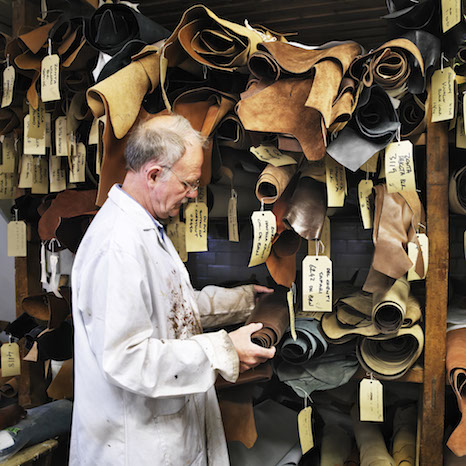 As far as the question of balancing tradition and trends is concerned, I don't consider this to be a conflict. We tend to follow traditional style, but reflect modern trends within it. We're not in the high fashion area of the market, but even the traditionalist doesn't want to live in the previous century. Traditional style can be just as relevant for today. In fact 'style' is often relevant long after 'fashion' has moved on.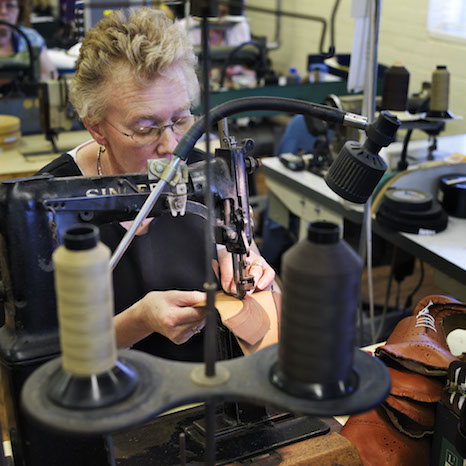 As far as I know, Loake now produces shoes not only in England and India, but also in other countries? In which ones and why? What factors do you take into consideration when deciding where to produce, for example, these chukkas or those topsiders?
We only produce Goodyear welted shoes in our factories in England and in India, but the brand is strong enough to be able to carry shoes of other construction. Quite simply, we source these from wherever we think we can get the best shoes. So, the Moccasins come from Italy and India, the Boat Shoes and Driving Shoes from Portugal, the Desert Boots from Italy and Portugal, etc.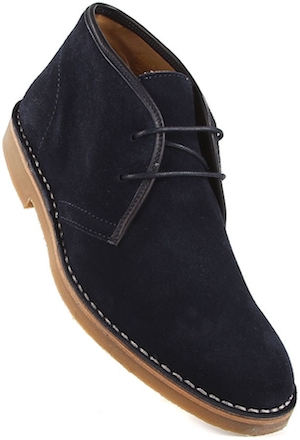 According to your opinion, are Made in England shoes better (in average) than Made in Italy ones? How would you describe the key difference between Made in England and Made in Italy?
Shoes made using the Goodyear welted construction, for which English manufacturers are famous tend to be more durable and more easily repairable than lighter-weight constructions. The Italians also make beautiful shoes, but I think they tend to focus more on fashion and form than on function.
Some Loake shoes have Dainite rubber soles. Why not, let's say, Vibram or Sestriere or something else? Do you think Dainite is the best?
We have used soles from other producers, but the Dainite soles are very popular at the moment. One of their features is that the tread is not visible from the edge of the sole, so the shoes can have a very classic profile and, when viewed from the side, can look similar to leather. These soles are also extremely hard-wearing.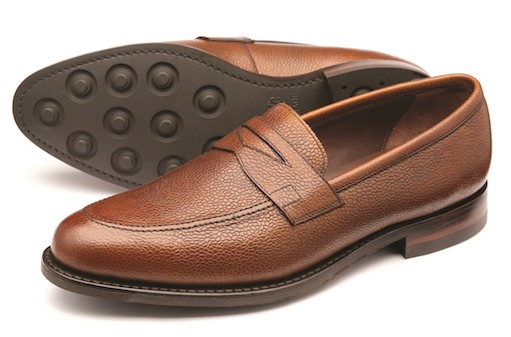 Do you plan to launch a premium line of shoes — made of higher-level leather, with more handwork, etc.? Maybe, shoes made of cordovan?
We always try to improve the general standard of our shoemaking. But, it would be nice one day to produce a range that would show just what we can do.
Do you have MTO options?
We do not make individual (bespoke) orders, but we can make to order in bulk for particular retailers, but we prefer to concentrate on our stock range. We have a large collection, approximately 300 lines, which we keep in stock in our warehouse. It takes 8 weeks to make each pair of Loake shoes so this stock service is a way of being able to supply immediately. The range is big enough to cater for different styling demands in different countries, and this depth of this service and the stock that we hold sets us apart from other shoe brands.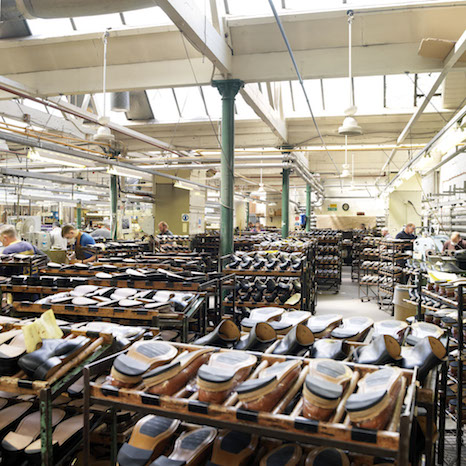 Do you have any plans to work on shoe lasts, to make them more comfortable, to make lasts range wider? Honestly, the only reason why I don't consider Loake shoes the ideal choice is the comfort issue. Yes, it's very individual, but I met some complaints from other people too…
We take great care to make our lasts as comfortable as possible – but, unfortunately, there is no such thing as a standard shaped foot! We make shoes in a wide variety of shapes and fittings, but it is important to make sure that you're happy with the fit and comfort of shoes before buying them.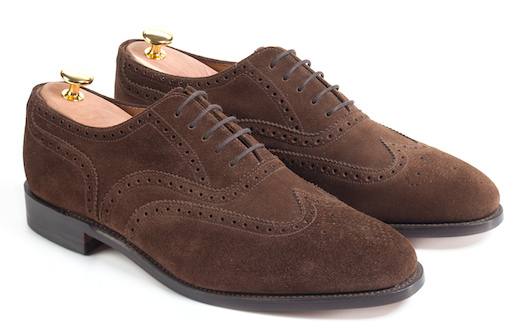 What shoes (I mean style and color) do you think are essential, so they should be in a wardrobe of every man?
An English brogue, in a mid-brown colour must be the most versatile shoe there can be. It can be worn with jeans or with a suit. Yes, there should be one of these in every man's wardrobe.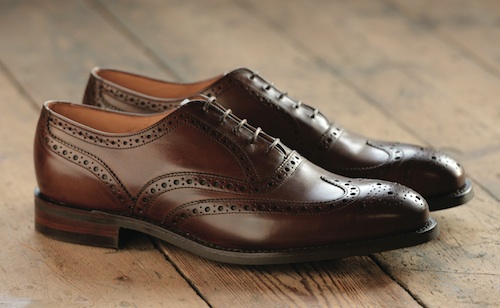 What styles and colors of shoes do you prefer? What are your favorite shoes?
I usually wear mid-brown brogues – for the reason stated above. I don't have as many pairs of shoes as people expect me to have – but I've always loved brogues. (I do also have some other styles.)
Nowadays we can find lots of shoe care products — conditioners, waterproofing sprays, cleaning foam, etc. Are they really useful? Can't they affect badly the life of shoes? Maybe, a good brush and a good shoe polish are enough to maintain shoes in a good condition?
Certainly a good brush and a good quality polish are essential, but other things can help. Shoe cream can help to 'nourish' leather and keep it soft, and I would recommend that any shoe cleaning kit you keep in your house should contain some suede protector (if you wear suede).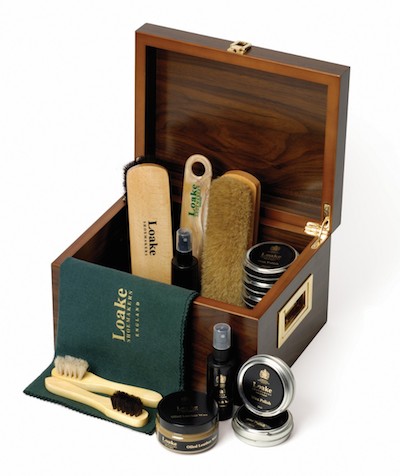 Could you please provide the list of all authorized Loake resellers in Russia?
Here is the list:
Butik in Moscow

Fashionhouse in Moscow

UK Style in Moscow

Podium Market in Moscow

Triumph in St. Petersburg

Rendez-Vous.ru

Loake.ru

Brandshop.ru

Checkroom.ru
Thank you very much for the interview!
It's always a pleasure to talk about shoes! Please just let me know if you think of anything else.