Justin FitzPatrick is a shoe designer and blogger. He has founded The Shoe Snob Blog and J.FitzPatrick Footwear brand – and he has a very broad experience in shoe industry, so it was very interesting to ask him some questions about shoes, leather and his brand. Justin has kindly agreed to participate; the interview is presented below. It is also worth mentioning that J.FitzPatrick Footwear sale has recently started (discounts up to 25%).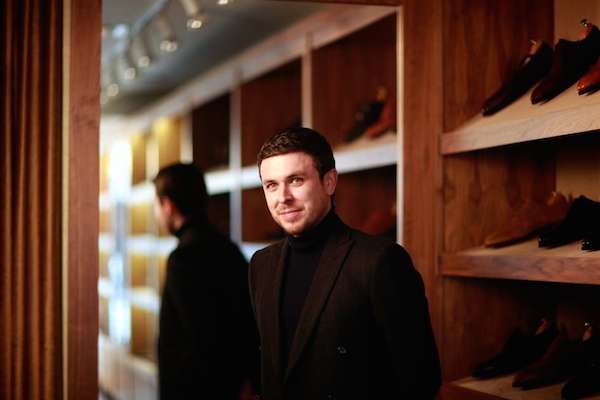 Dear Justin, I know that you've founded J.FitzPatrick Footwear brand in order to promote classic shoes with a modern twist and to see more men wearing great shoes. But where does your inspiration come from when you design your collections? Do you study old catalogues from 1930s, for example, or probably you try to 'invent' something new?
I don't really study anything per se. I mean being in the shoe industry for a long time, having my blog and having researched many things in the past, I have come to understand what I liked from what I saw. But when I see something I like, it is not always the exact way that I would want them so I try to put a twist on it to make it more 'my style'. And yes, something I try to create new things like my Jodhpur boot, mainly based on my aesthetic or personal preference. So for that model, I never found the strap coming around the front of your leg to be something comfortable so I designed a way to make the straps only be in the back part, thus keeping the front clean of them.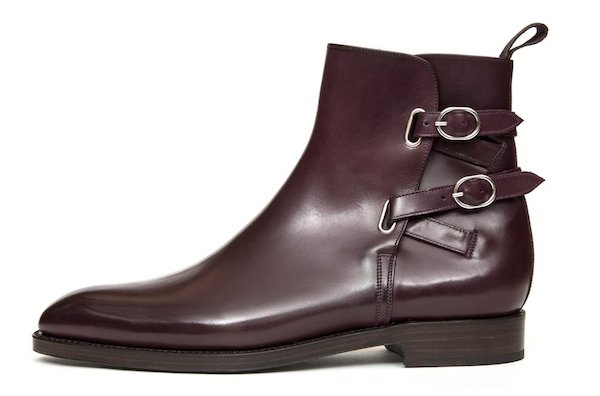 For the Marcos loafer model, this was something that I had never seen before and think that I can claim that this is 100% my design.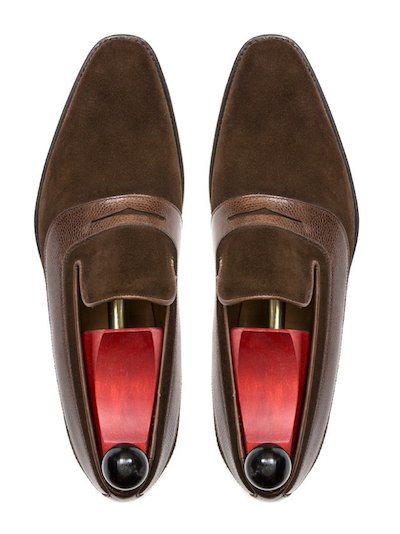 One thing that I like to do is take casual classics like the Duck boot and the Alpine boot and make them more dressy, more classic, hence my Snoqualmie and Mercer models.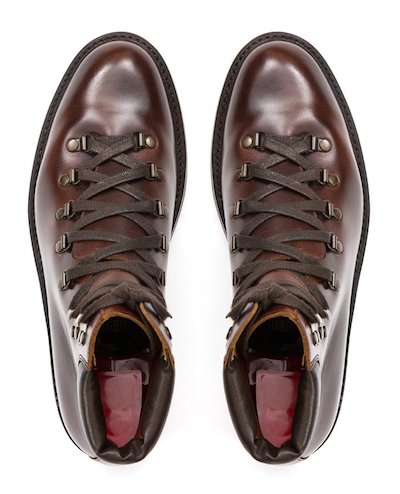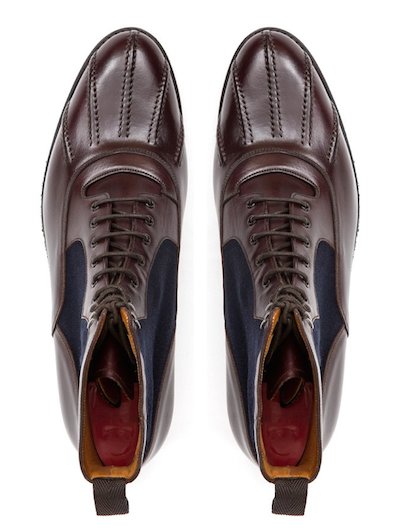 So, it is a mixture of what I want to 'create' and things that exist that I put my own personal twist on.
How would you describe the difference between 'classic shoes with a modern twist' and 'typical designer shoes'? What distinguishes a vulgar, bad taste shoe from a stylish one?
A classic shoe is a classic shoe. It is very simple. It has a 4-5mm sole, a well balanced shape/last, a simple yet balanced design and it looks elegant because everything goes well together. Putting a twist on that, is maybe moving the lines of the pattern, making a slightly different last shape that is unique but does not yet fall into the vulgar category (think the difference between Corthay and Jeffrey West, one pushing the boundaries of classic and one extending the boundaries well over realistic).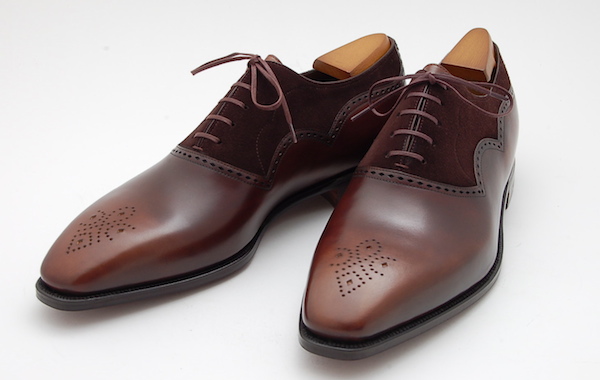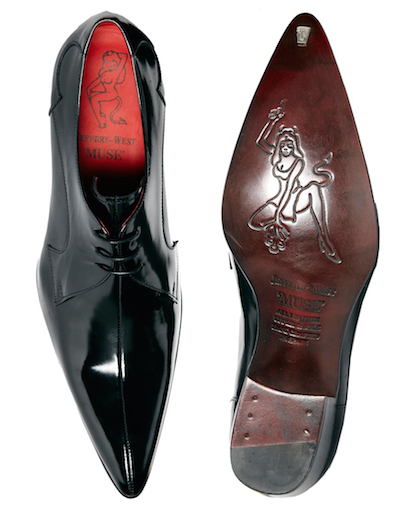 Designer shoes are intentionally trying to push the boundaries to say 'hey, look at me, I am Gucci or I am Louboutin.' They do so, so much to the extent that as they are always trying to one-up each other (brand vs brand) they continue to make the shoes more and more vulgar and less like shoes so that they can be recognizable from 100 meters away. Classic shoes don't do this. With a twist is something as simple as making the full brogue in Navy or Dark Green, something that you don't see often, yet maintains the manner of elegance while only slightly pushing the boundary with a bold color.
You have a very diverse experience in footwear industry (making, selling, etc). If it was in your power, what would you change to make it better?
I would make it illegal to use false advertising with the use of words 'handmade' and 'bespoke' on products that are not in fact of these two categories. Using these words is hurting the industry. People unfortunately don't use their common sense and too often believe this rubbish, thinking that a $200 shoe can be handmade in Spain or Italy or wherever, when it cannot be. And then these people are forever ignorant and the ignorance spreads and then people cannot understand why they should pay more than $200 and are forever stuck with poor quality shoes.
What are the most underrated tanneries, according to your opinion? I see that you mainly use leather and suede from Weinheimer Leder, Ilcea and Charles F.Stead, which are pretty well-known among connoisseurs, but I guess you know lots of other tanneries too. Anyway, it's interesting that you don't use French leather, if I'm not mistaken…
I don't use French tanneries as they are the most corrupt in my opinion and are owned by non-biased owners that are first supplying their own brands, 2nd to those that pay the most (when it should be a non-monopolizing industry) and send the rest of the garbage to factories like my own. I used French leather in the beginning but had too many issues with it and found the quality to be way too inconsistent. I like French leather, I just don't like French Tanneries. I do like some, namely the smaller ones like Roux and the one that Edward Green uses but I cannot remember their name right now. I still use it, just not as much.
I like Tannery Nouva Antilope from Italy for their crust as well as Bonaudo for their suede. I like mainly a lot of Italian tanneries and there are many. Zonta is another good one. I don't use them but many good brands do. I am currently testing a new tannery called Masini for their Museum Calf as I am having too many issues with Ilcea.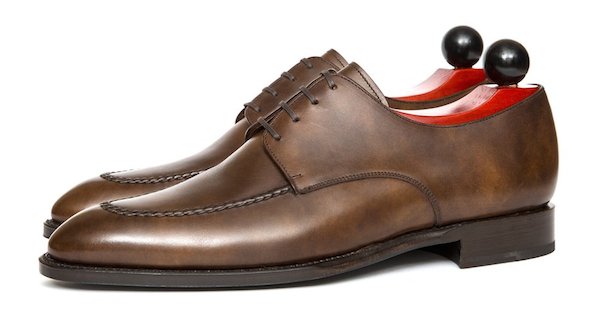 Why are almost all producers of high quality shoes and leather based in Europe and the USA, according to your opinion?
Tradition and craftsmanship. In these places, making quality was more important than making money. It's a cultural thing, nothing more. But this is all changing as the idea of quality is now being trumped by money, everywhere, where English shoemakers have the first 30% of the shoe made in India (some even more) as well as companies saying their shoes are made in Italy when they are really made in Romania. And now you have good quality stuff coming out of Vietnam, China, India and that side of the world. The world is changing and what was once a rule, is not longer.
How would you describe the difference between velour leather, suede and chamois? Is it correct to say that nowadays most suede shoes are actually made of split leather with rare exceptions of so-called full-grain suede like Sciarada Lux?
I am not actually familiar with velour or chamois leather terms (I of course know the materials but have never heard of them in the same sentence as a comparison to suede) as this is not usually used for high quality dress shoes but to answer your 2nd question, yes I would say that probably most of what you find out there these days is a split suede as to be quite honest, using full grain suede at a shoe that retails at less than £600 is not worth the price. I have tested between Stead's full grain and split grain and there is not a huge different to be honest, except that full grain is twice the price and makes the shoe very expensive.
The split grain from Stead is very good quality in my opinion. I have worn my snuff suede shoes (never having sprayed them) and have had them so wet to the point where the shoe looked black, and once dried, were just fine. The nap is shorter and not as silky looking as full grain suede but I feel that this is actually a deterrent for me as that silky look is easy to destroy whereas the shorter nap tends to age better. Full grain of course looks nice but is not worth it's price in my opinion.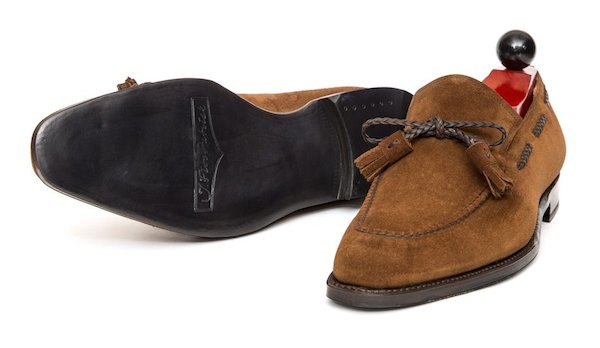 What shoes (I mean style and color) do you think are essential, so they should be in a wardrobe of every man?
A black oxford (ideally plain toe to transition from work to formal), a brown or oxblood colored brogue (ideally mid to dark brown if going for brown), a brown suede loafer and a suede chukka boot of one's color choice. These 4 will get you through anything. All else on top is luxury.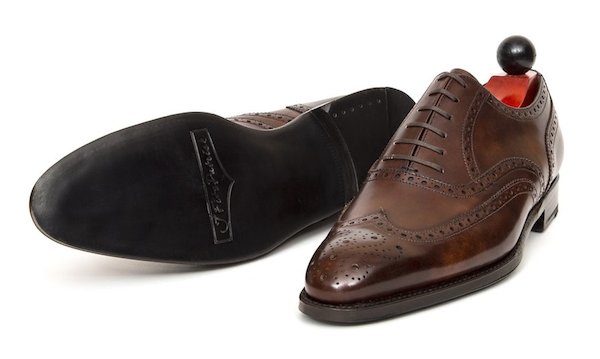 What styles and colors of shoes do you prefer? What are your favorite shoes?
I like boots, loafers and saddle shoes. I like all colors of shoes. I don't have a preference but I do love blue shoes. My favorite shoes of all time? Like my own or other brands? I guess I can answer both.
Of my brand, I like my Stefano model in Black and Red which is what gave me all of my inspiration. I fell in love with this shoe when I was apprenticing with Stefano Bemer but preferred the color that I gave them and this shoe made me who I am as a designer as it sums up my personal style and ideology of blending classics with modern day ideas.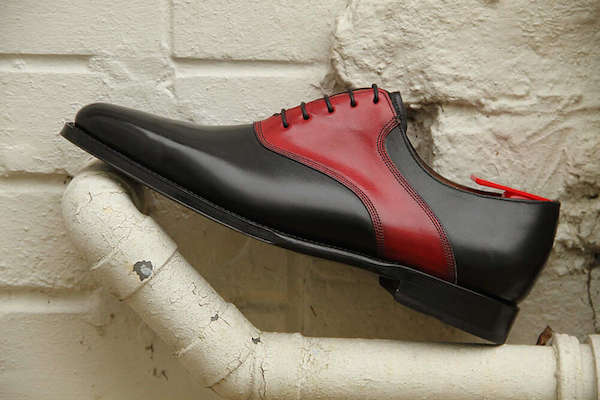 My favorite shoe outside of that one is probably the Astaire by Gaziano & Girling.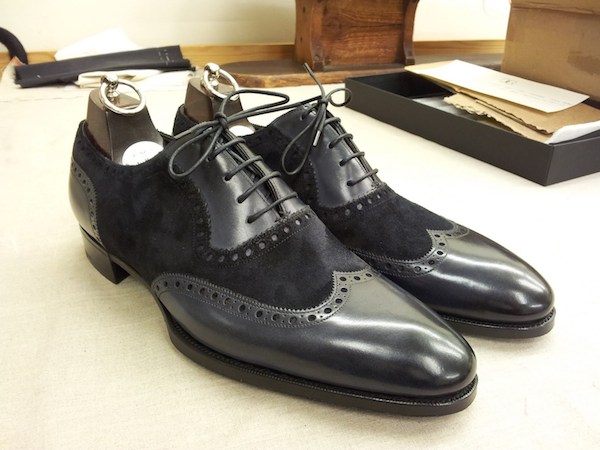 My favorite loafer is the butterfly loafer.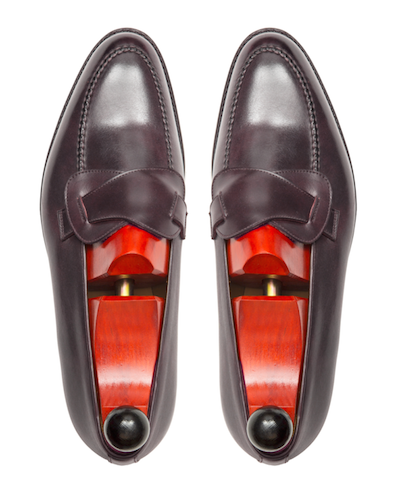 My favorite boot is the button boot.