Joseph Cheaney & Sons is renowned for its high-quality classic shoes and boots, which are entirely manufactured in England. Today the company is run by William and Jonathan Church. Mr. William Church has kindly agreed to give me the interview, and I'm happy to publish it here.
Mr. Church, your family has been in the shoe manufacturing business for generations. Is there anything you still have to modify and improve in shoe production? Maybe, it's necessary only to mantain once established standards? Is there a room for innovations in the classic footwear business?
Yes I am the fifth generation of a shoemaking family so it runs deep in my blood. Our specialist process is the Goodyear Welted construction where the sole is 'stitched' to the upper which makes for a robust, strong and durable construction that can be re-soled again for a long, long, shoe life. There is not too much room for technical innovation in what we do – our Victorian forefathers achieved much of this. We are a very labour intensive, skill dependent process so the main challenge and, dare I say, family responsibility is to ensure these skills pass onto the next generation of shoemakers so that the industry survives long into the future.
How would you compare the current Cheaney quality level with Church's one 20 years ago? Is it fair to say that if you want a legendary Church's shoe, today you can buy it from Cheaney? Well, maybe, a different shoe but styled and made with the standards which have made Church's so popular?
Church is a long established international brand and is well known throughout the world. Cheaney, when part of Church, helped to support their growth ambition but now that Cheaney is independent it can grow it's own brand profile and over the last 5 years we have done this by opening 4 Cheaney stores in London, an E-commerce site and by exhibiting at international trade fairs. Exports have tripled in this time!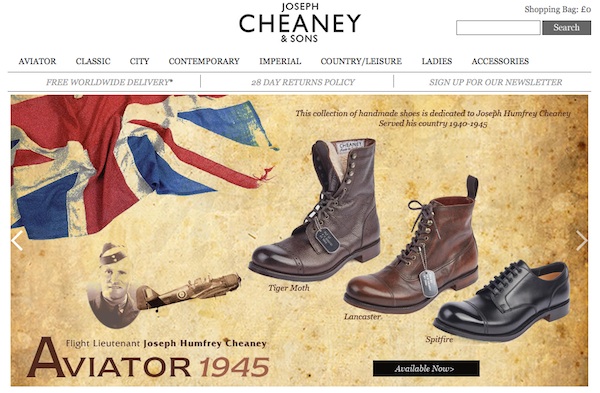 Essentially the quality is the same – it is the same Goodyear Welted process, same leather suppliers but of course the last shapes and specific styles vary and we have put a lot of work into developing these.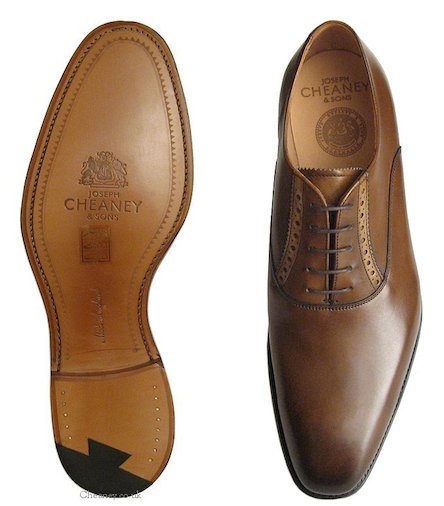 Where do you source leather for shoes and boots? (I mean tanneries).
Du Puy, Annonay, Weinheimer, Stead and many others. We use European calf leather which offers the best quality for the shoes that we make.
Some Cheaney shoes are equipped with Dainite rubber soles. Why not, let's say, Vibram or Sestriere or something else? Do you think Dainite is the best?
Dainite and Commando rubber soles are very traditionally British and have great wearing properties which is why we use them. We have recently commissioned a new 'BritGrip' sole.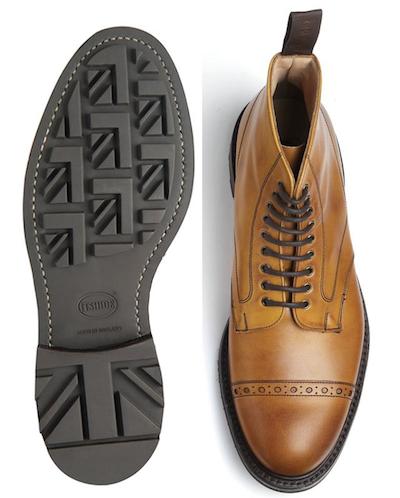 Vibram and others are maybe for a more sporty casual look and we do use some but not in our mainstream range.
Let's compare Cheaney Classic and Imperial ranges. I see that there is a difference in finishing and styling. But will Imperial shoes last longer than Classic ones? (if wearing and all other conditions are the same, of course).
The attributes that the Imperial collection shoes have are as follows:
Oak bark tanned soles – which wear longer

Fiddle back waist on sole – contoured shank for enhanced support and aesthetic

Top grade calf

Coloured interior linings

Close edge sole trimming – for a very refined look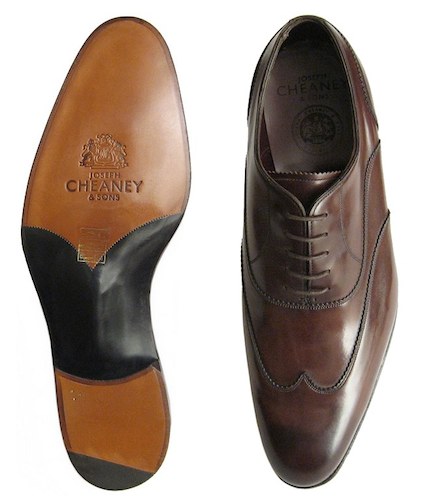 Do you plan to launch MTO options or even a bespoke service? I think it will be able to become the best value for money bespoke shoe service in England!
We do MTO at wholesale and work with a number of international brands like Ralph Lauren, Paul Smith, Gieves and Hawkes to name a few. For Cheaney, in our Jermyn Street store we do customer specials where an existing style may be ordered but in a different leather for example – we charge a premium for this.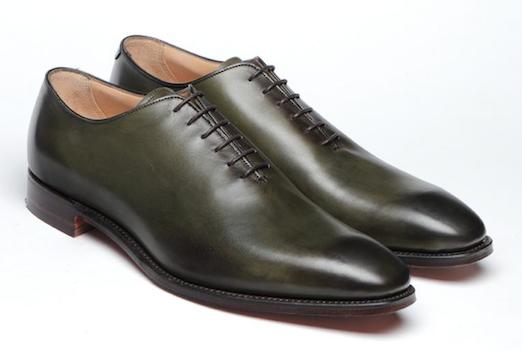 I've heard that Cheaney produces shoes for some quite famous brands. I don't ask you to tell the names, but it would be interesting to know the highest retail price for shoes made by Cheaney and sold by another brand (again, I don't ask you to say its name) — it would be interesting to estimate the premium some brands 'charge' just for their names.
Brands mentioned above. Some shoes can retail for up to £900. In the Cheaney collection the top UK price point is £475 for our Imperial collection.
What shoes (I mean style and color) do you think are essential, so they should be in a wardrobe of every man?
Plain cap Oxford shoe in black or brown – like Cheaney Lime or Alfred. It is a timeless classic and will always be a topseller and goes with both formal and casual wear.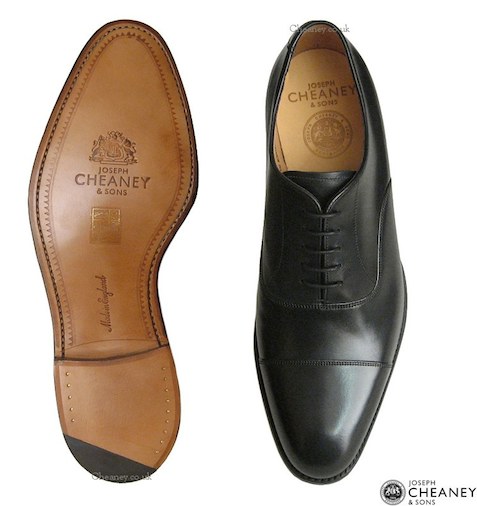 What styles and colors of shoes do you prefer? What are your favorite shoes?
I personally like my buckle 'monks'. Single buckle Moorgate and double buckle monk Holyrood.